— posted Tuesday 31 January 2023 @ 1:44 pm PST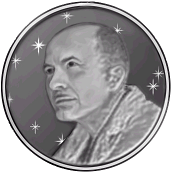 This year's winner of the Robert A. Heinlein Award is John Scalzi. The award will be presented at Balticon 57 in Maryland on May 26, 2023.
The award has been presented since 2003 to honor writers of outstanding published works in hard science fiction or technical writings that inspire the human exploration of space. Previous winners include Arthur C. Clarke, Larry Niven, Joe Haldeman, Connie Willis, Geoffrey A. Landis, and Gregory Benford.
(Source)
- - -